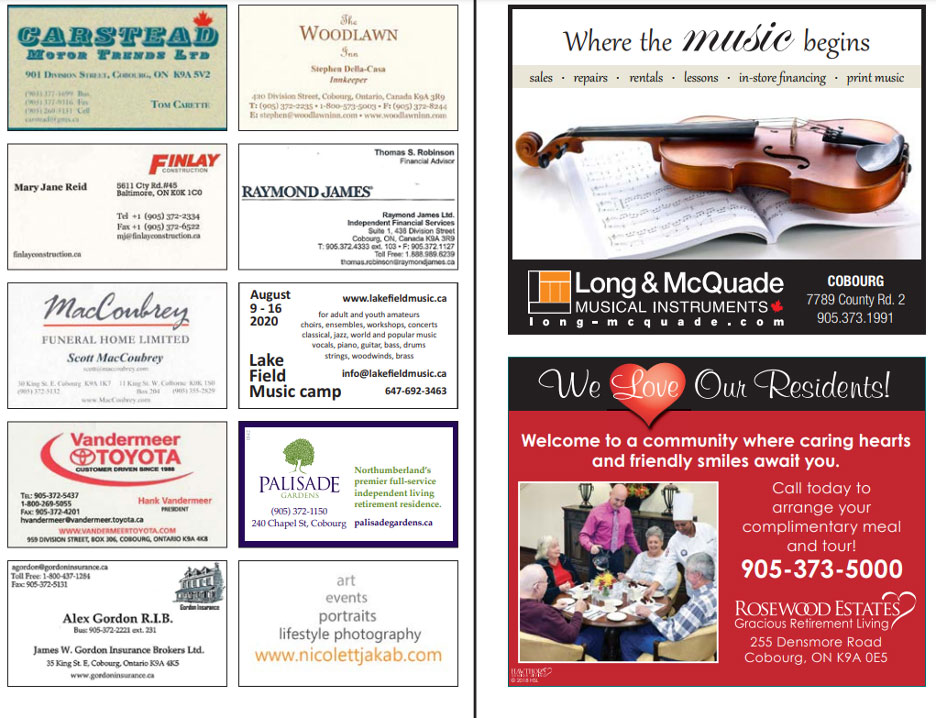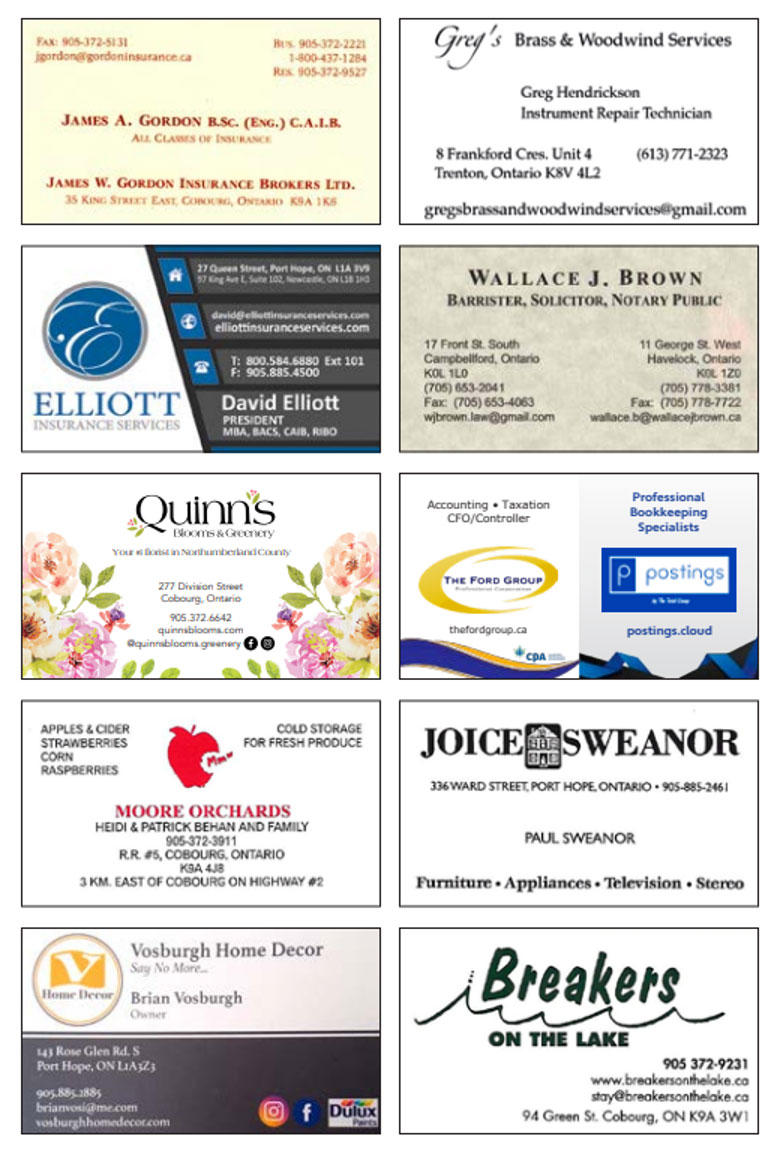 Thank you to everyone who support us "Behind the Scenes"
Pam Haskell
Dina Fernhout
Cameron Christie
The Ford Professional
Group and Postings
Janina Kraus
Suzanne Routh
Lynn Ferguson
Suzanne Routh
Deirdre Bryant
Lorna Miller
Public Relations / Social Media
And thank you to those members who make up our Bingo fundraising teams. Your time and efforts help us raise funds to let us "make great music in a beautiful place"!
Wendy Anderson
Nadia Bock
Marion Castleton – Team Lead
Susan Nakamichi – Team Lead
Cameron Christie
Carol Evans
Deirdre Finnan
David Furuya
George Lee
Ken Noronha
Ian Stracey
Young Artists in Concert!
November 4, 2023
Address
284 Division Street
Cobourg, ON