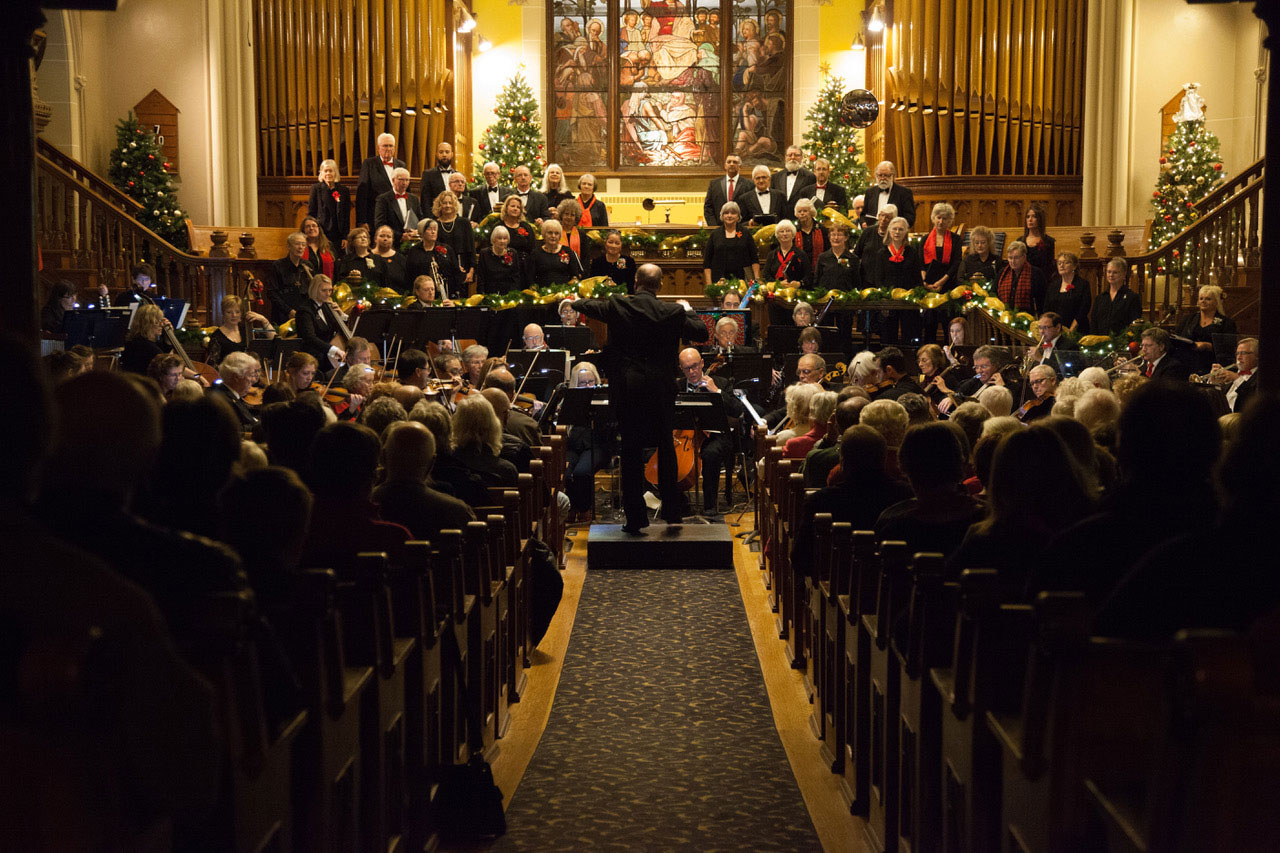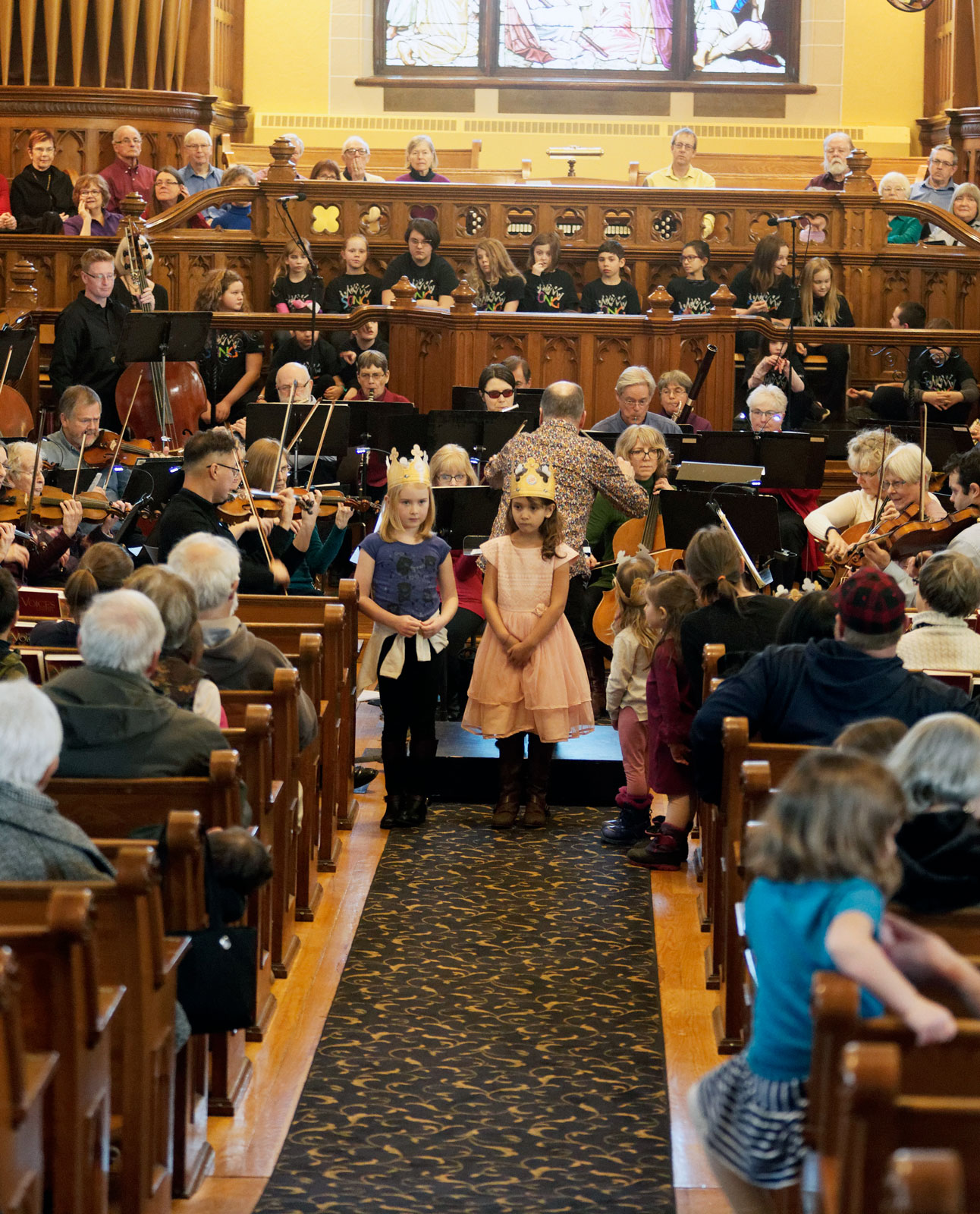 The Northumberland Orchestra and Choir is a not-for-profit organization that is the county's first and foremost purveyor of beautiful orchestral and choral music.
The Northumberland Orchestra was founded under the guiding vision of Dr. Phillip Schaus in 1978 when enthusiastic local musicians united to form a symphony orchestra. A year later the local choral society joined with the orchestra as the newly constituted Northumberland Philharmonic Choir. Throughout its history, the Northumberland Orchestra and choir has included and encouraged young local musicians, many of whom are now pursuing professional musical careers.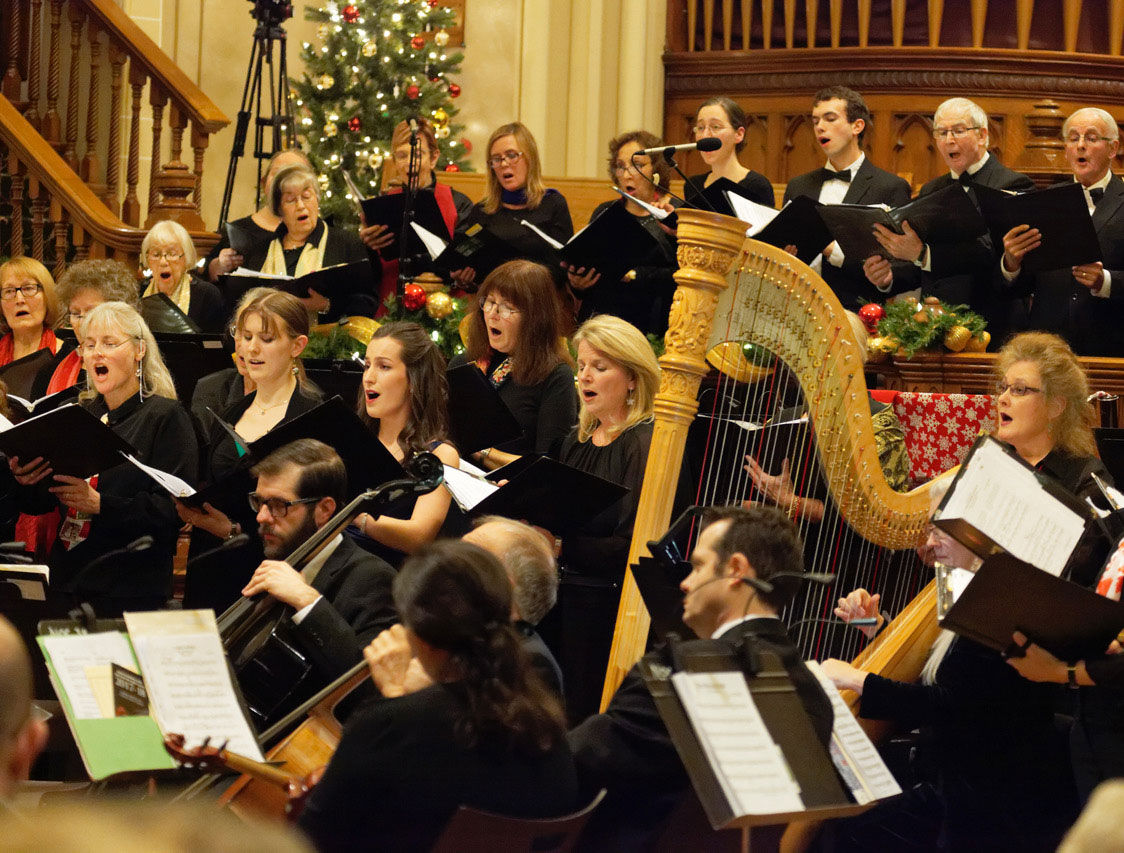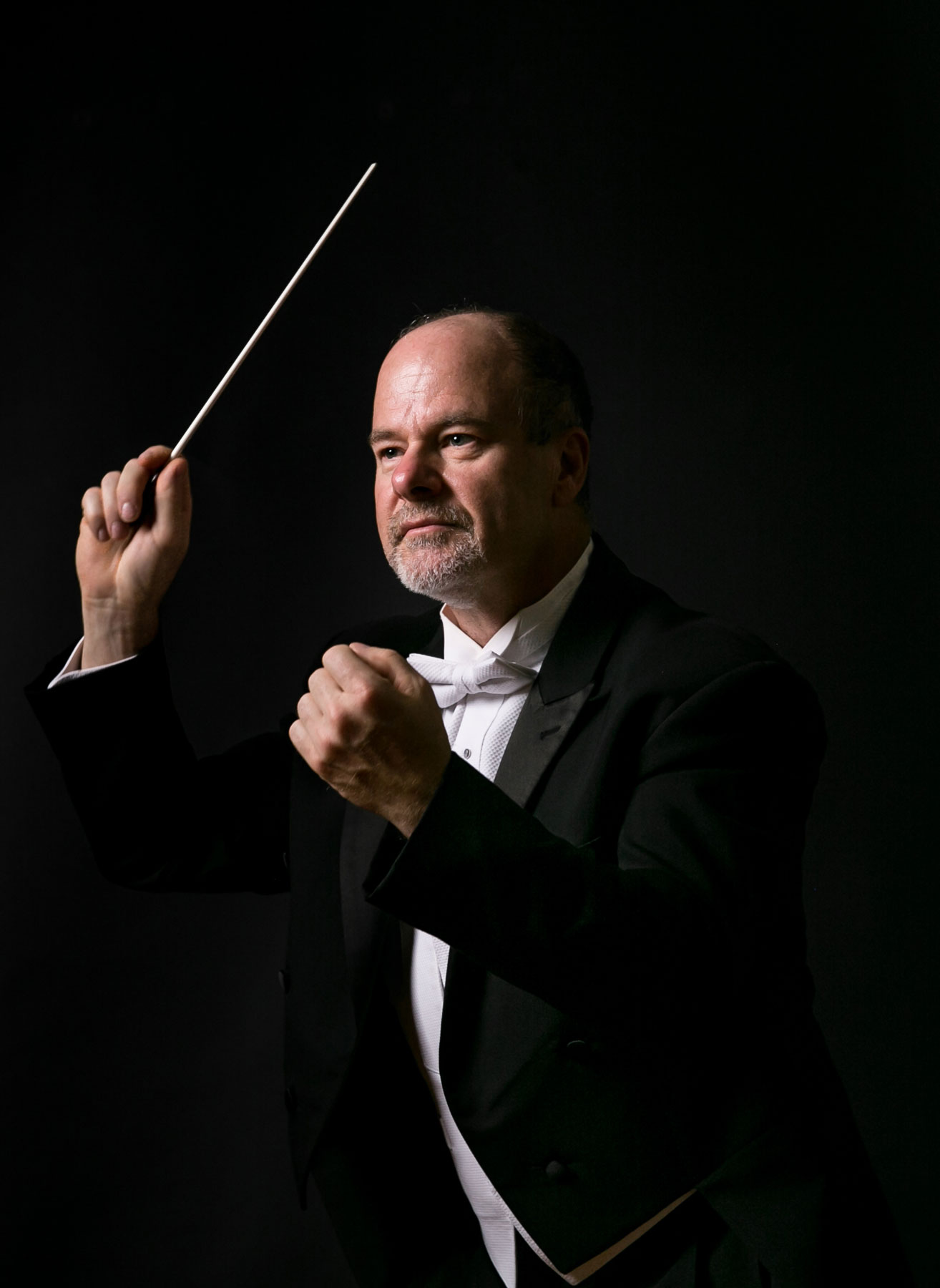 John is an alumnus of the Western University, where he studied Music Education. He studied clarinet with Jerome Summers, Robert Riesling and Robert She­eld and conducting with Jerome Summers, Morihiro Okabe and William Gordon. As the founding director of the Durham Chamber Orchestra, the Lakeridge Philharmonic Youth Orchestra, and the former Music Director of the Clarington Concert Band and the current music director and conductor of the Northumberland Orchestra & Choir, John has worked in many different genres and with many local and international talents, including Mary Elizabeth Brown, Anastasia Rizikov, and the Sultans of String. As a clarinetist, John has performed with the Lavender Chamber Ensemble. He has dedicated more than 30 years as an educator working with high school students from around the world, sharing his passion for Music. John has regularly conducted honour high school ensembles as part of the annual Conference of Independent Schools Music Festival (CISMF), held annually each spring at Roy Thomson Hall, Toronto. He continues to work with students, professionals, and amateur adult musicians who may have entered the arena for the first time or who have returned to something that they began as youngsters, working as a volunteer with the Liftlock New Horizons organization, Peterborough and as an instructor at the Lakefield Summer Music Camp, Lakeeld, Ontario. John is a member of the Ontario Music Educators Association and has led workshops on 'best practices', creativity and composition, and technology in the Music classroom and a coach with the woodwind section and sectional conductor of the La Jeunesse Youth Orchestra, Port Hope. He regularly works with ensembles preparing for festivals and is an adjudicator with the Canadian Music Festival Adjudicators Association.
Canadian born composer/pianist Jeff Vidov first attracted attention by winning the SOCAN Composer's Award for his first orchestral work "AWAKEN" in 1994. Jeff received his BM as a scholarship student at the prestigious Eastman School of Music (one of the top music schools in the USA) and his Masters degree at the Manhattan School of Music and had private lessons with Pulitzer Prize winning composers Christopher Rouse and Joseph Schwantner, as well as eminent composers Samuel Adler, Warren Benson, Richard Danielpour and Robert Morris and learned vocal technique for 3 years from Donald Neuen (student of the famous vocal conductor Robert Shaw). After graduating Jeff worked at Sony Music Recording Studios in New York city, site of the MTV unplugged sessions and A&E Live by request where he assisted on numerous recording sessions on large orchestral film scores, Mariah Carey, Harry Connick Jr, the Cure, and Stevie Wonder. Jeff is an in-demand session musician in Toronto and has played theaters across Canada with tribute bands, the original "LEGENDS" band with Elvis singers and legendary Canadian singer Bobby Curtola, and Colm Wilkinson. Jeff also enjoys singing high background harmonies for these groups and other bands.
 As a composer Jeff has composed/recorded the FULL film score for 13 movies and 2 TV shows and 2 theatre productions, as well as classical/concert works for orchestra, chamber groups, and numerous solo and duo works. Many of these were featured on his 4cd set released in 2006 which contained his solo piano recordings of Bach's Goldberg Variations, and solo piano works of Chopin, Haydn and Brahms. As a classical pianist Jeff has played much of the repertoire including many piano concerti of Beethoven, Mozart, Brahms, Mendelssohn, and Liszt and he has accompanied many opera singers and instrumentalists. As choir accompanist Jeff has also performed much of the classical, Broadway AND ROCK choral repertoire with many choirs in Toronto and he can read/play choral parts (up to 8 voices) during rehearsals. As jazz pianist Jeff has performed/recorded with numerous big bands in Toronto including the GTA big band, Swing shift, and Sheraton big band, and smaller jazz combo's. In the Corktown (string) Orchestra in Toronto Jeff was called upon to play piano and mostly harpsichord for the mostly baroque repertoire over 10 years.
Jeff is the owner of H. of C recording Studios in Toronto where he records his film scores, pop/rock/jazz music and does remote recording of choirs and classical groups in the Toronto area which he multi-tracks and masters to give his clients the best mix possible. He has completed a 2cd solo jazz piano cd, a 2cd pop/rock cd, a 2cd prog rock opera, a 2cd church organ cd, and will soon be recording a blues cd and a World music cd at his studio. He plays Korg Kronos and Roland Fantom G8 and Kurzweil PC3K8 synthesizers and has several instruments at his studio as shown by his guitar and bass playing on his recordings. Jeff has composed hundreds of pop/rock/jazz/blues/musical theatre songs and excels at songwriting and lyric writing.
 Jeff has an extensive interest in piano improv and does so in many styles from classical, jazz, blues, gospel, stride/ragtime etc. These can be heard on his cd's and Youtube channel. As a pianist and session player Jeff has accompanied classical choirs, Broadway show choirs, jazz big bands, string orchestras and has worked as Music Director/ voice coach for musicals. As church organist Jeff has played in many of the churches in Toronto for weddings, and has played organ for several classically composed Masses with the Hart House singers with small orchestra. He also excels in improv on the organ and will soon release his 2 cd organ album. He excels in bringing an exciting and laid back atmosphere to all his projects.
Jeff Vidov is a member of the following organizations:
Recording Academy—Voting member Grammy Awards
CARAS-Canadian Academy of Recording Arts and Sciences
Academy of Canadian Cinema and television
Canadian League of Composers
Guild of Canadian Film Composers
SOCAN/BMI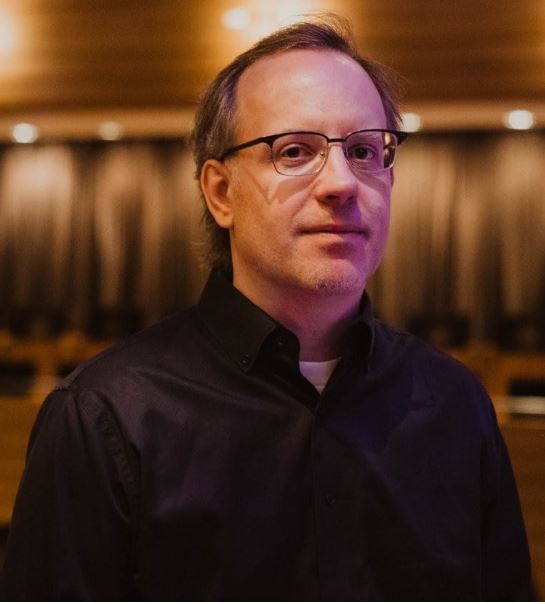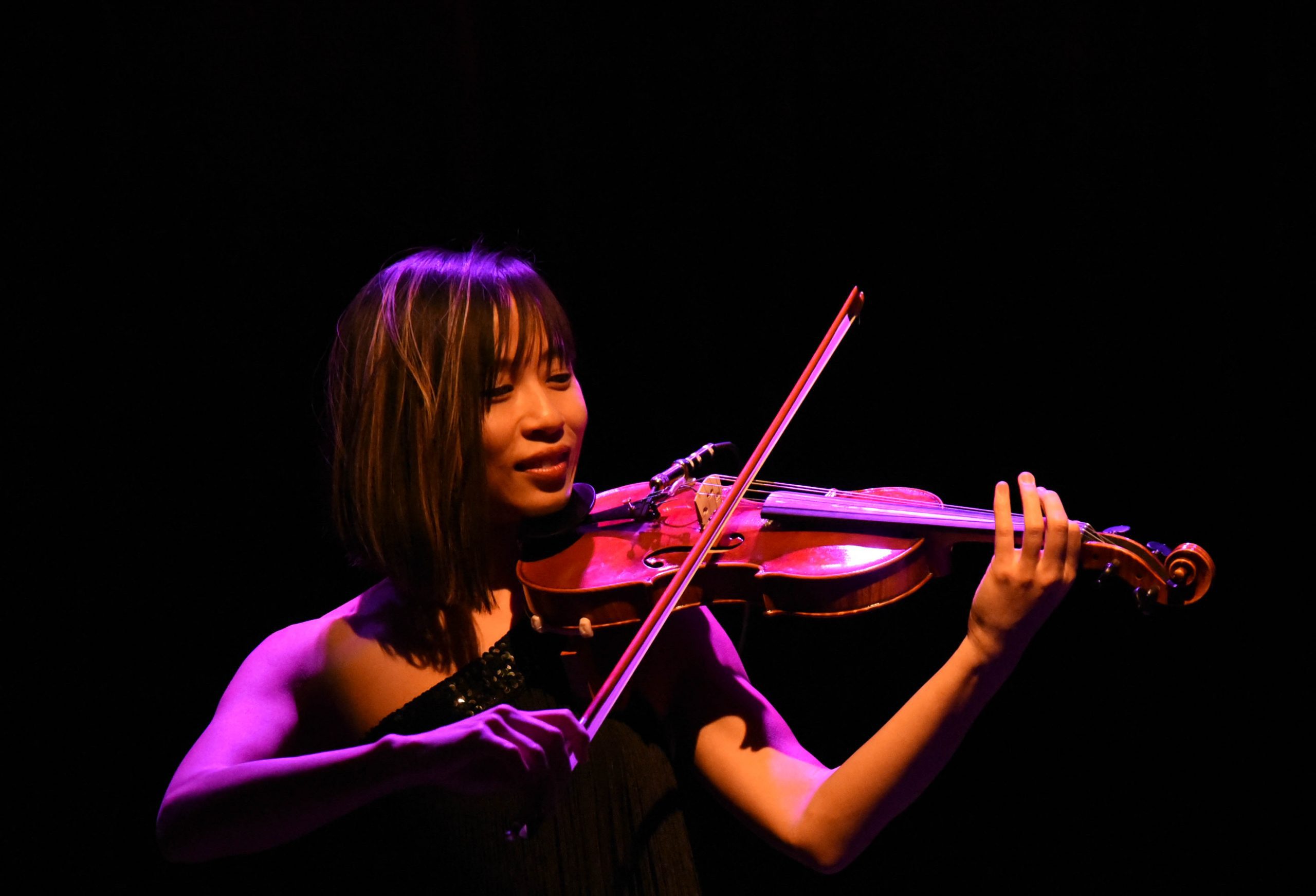 Victoria Yeh is a Canadian violinist who has performed across the country from coast-to-coast-to-coast, and has been lauded by music critics internationally. Classically trained, Victoria has served as Concertmaster for various orchestras, in addition to her active performance career as a contemporary electric violinist. Today, her unique style combines classical purity with the edginess of prog fusion, heavily influenced by the likes of Jean-Luc Ponty and Joe Satriani.
When not on stage, Victoria can be found recording on countless film, television and music projects in genres ranging from atmospheric avant-garde to hip-hop and electronica; folk and fiddle to ethno-world and rock. As a devoted teacher, Victoria also works extensively with adults who are either returning to their instruments after a long absence, or advanced players seeking to improve their technical foundations and/or explore contemporary music and improv. Victoria has been recognized with the 2021 Platinum and 2022 Gold Awards for Best Music Lessons in Grey County.
New to Peterborough, Victoria is honoured to be serving as the new Concertmaster for the NOC.
The Ford Professional Group and Postings
Front of House / Publicity
Cliff Bell-Smith, Pam Haskell, Eileen O'Connor
Janina Kraus, Suzanne Routh
Esther Dermenjian, Susan Nakamichi, Jennifer Raggers
Performing Member Liaisons
Cam Christie, Francine Nesbitt, Jim Yates
Public Relations / Social Media
Lynne Ferguson, Suzanne Routh
Board members are elected at the Annual General Meeting in August. If you are interested in putting your name forward to the Nominating Committee to be considered for Board membership, please fill out our Join Us form.
Season Finale and Fundraiser
April 22, 2023
Address
284 Division Street
Cobourg, ON